Name: Ashley Victoria Robinson
Age: 16 years and 6 months
Where is your estate? Stratford, Ontario, Canada
Are you single or married? Betrothed, holding out until the young master and I have become fully educated

May we enquire after your family? Certainly you may. I reside with my mother and little brother who oft causes more trouble than he is worth. My father passed away in May of this year, god rest his soul.
What are your accomplishments? I am fluent in English, French, MicMac and Iroquain as well as a most studious pupil of Spanish, Latin and Japanese. I am an accomplished flautist and sometimes pianist who also verily enjoys singing. Aswell a very dedicated student of languages and the fine art of acting, having most recently portrayed Rosencrantz in William Shakespeare's play, Hamlet.
What are your feelings on dancing? Dancing can be highly amusing if one is left to their own devices but I would prefer to leave it to others unless it is necessary.
What think you of books? More often than not I would rather be reading than anything. I enjoy the works or Anthony Rapp, J.R.R. Tolkien and Max Berry very much.
How would you react to a slight against either yourself or your family/acquaintances? I would be highly offended, especially if the offender had no grounds to insult myself / my family / my acqauntance on. I would strive to handle it with grace but most likely lose my composure and sting them with my own words.
Do you consider the forms of introduction, and the stress that is laid upon them, as nonsense? Yes and no. It is most vexing to be left unintroduced if your partner is chatting away with one of their own acquaintences. Yet on the other hand, it is also most vexing to be constantly introduced to young suiters by your parents.
The country is a vast deal pleasanter (than the town), is it not? Most certainly.
Tell us something of your character: I am outgoing and unafraid to give my opinion on any and all subjects, I adore nature and enjoy reading out in the open or playing music out of doors very much. I try not to let my relationship get in the way or my studies and daily affairs, though sometimes I do lose that battle.
Are you consulting your own feelings in the present application, or do you imagine that you are gratifying ours? I would like to believe that I am consulting my own feelings but it is always a mixture of the two is it not? We are, afterall, constantly on the stage of life.

Which character would you most like to be considered similar to? Elizabeth
Which character do you truly feel that you are most similar to? Elizabeth
You may include a picture of yourself, provided that you are appropriately attired to be viewed in company.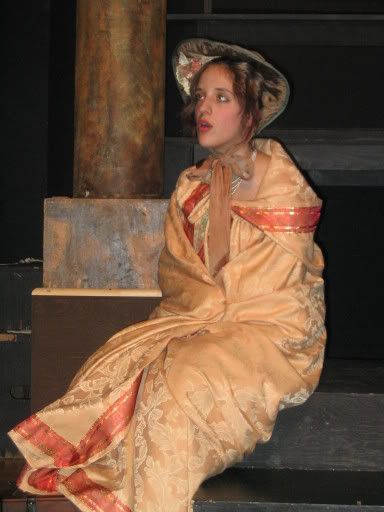 "Wilt please you go, my lord?" myself as Rosencrantz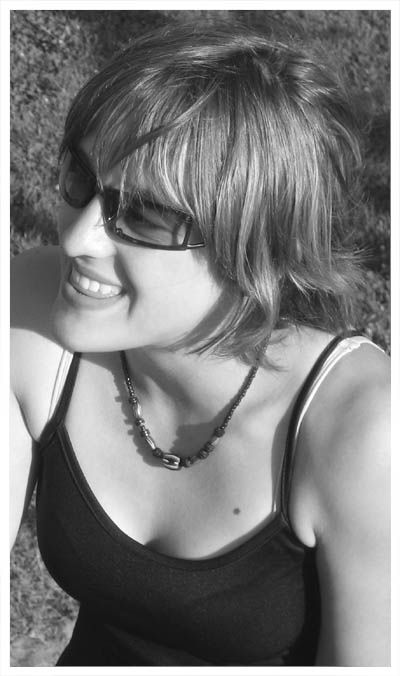 Is summer not too short?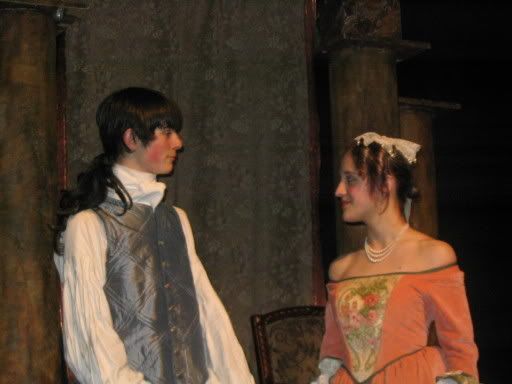 Smiles all around.